Named in honour of a scion of Canadian theatre, former Hart House Theatre artistic director, and CDTPS acting and directing instructor, the Robert Gill Theatre features a modified proscenium-end stage equipped with audio and lighting systems for theatre production as well as a two-hundred-thirty square foot projection screen. The intimate, gently raked auditorium contains 167 upholstered seats in eleven rows. It is located on the third floor of the Koffler Student Services Centre (214 College Street).
An entire-capacity audience is comfortably accommodated under the curved marquee canopy of the spacious lobby and this large room is ideally suited for receptions, book launches, or private, post-show gatherings. Additional amenities include an attached kitchenette and front-of-house services. The theatre is used throughout the year for classes, Centre-sponsored, and Centre-produced events, as well as rentals.
The Robert Gill Theatre is conveniently located in the award-winning, restored central public library, an original Carnegie endowment, at the north-west corner of St. George and College Streets, Toronto. Operated by the Centre for Drama, Theatre and Performance Studies at the University of Toronto, the theatre is accessible for the mobility impaired and serviced by elevator from the St. George Street entrance of the Koffler Student Services Centre.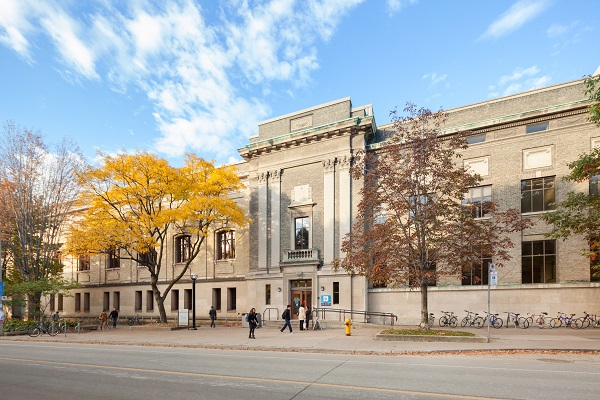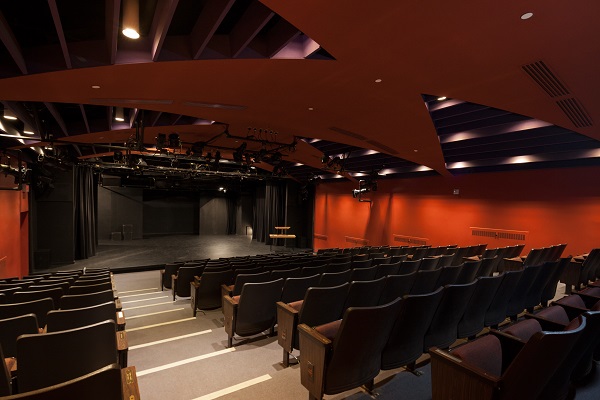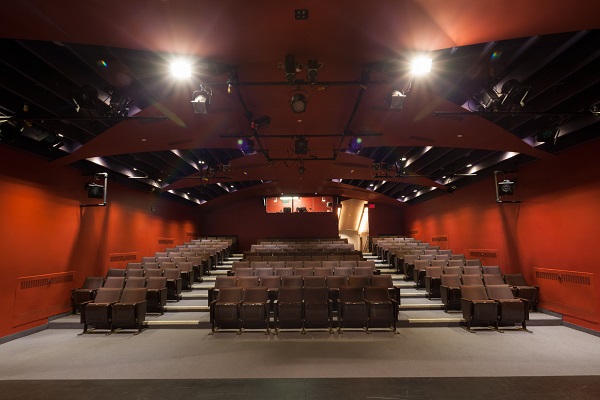 Capacity: 167
Accessible: Yes
Available for CDTPS student and faculty bookings.
Available for rent by external groups.