Seika Boye, Director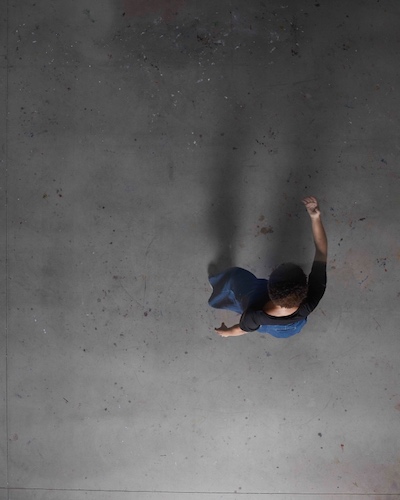 Bio
Seika Boye is a scholar, writer, educator and artist whose practices revolve around dance and movement. She is an Assistant Professor, Teaching Stream at the Centre for Drama, Theatre and Performance Studies, University of the Toronto and works as a dramaturg and consultant in the performing arts with artists including Natasha Powell, Mix Mix Dance Collective and Syreeta Hector. Seika curated the archival exhibition  It's About Time: Dancing Black in Canada 1900-1970  (2018) and co-curated  Into the Light: Eugenics and Education in Southern Ontario  (2019). She was an Artist-in-Residence at the Art Gallery of Ontario (2018), Toronto District School Board's African Heritage Educators' Network Arts Honoree (2019) and a 2020 recipient of the Lieutenant Governor's Heritage Trust Award (co-curator,  Into the Light). Seika is currently the Reckless Generosity Dramaturg for the Theatre Centre (2020-2022).  
https://www.cdtps.utoronto.ca/people/directories/all-faculty/seika-boye 
Research Statement: 
My current research continues to focus on dance within Canada's Black population through public exhibitions and my role as Co-Investigator on Gatherings: Archival and Oral Histories of Performance in Canada (SSHRC Partnership Development Grant); the role of dance beyond performance in academia; movement dramaturgy for BIPOC artists; embodied pedagogies in practical and lecture settings; dance, movement, archives and exhibitions.  
Current Projects:
https://gatheringspartnership.com/ 
https://harthouse.ca/events/moving-dancing-knowledge 
https://www.macewan.ca/wcm/SchoolsFaculties/FFAC/MitchellArtGallery/ExhibitionsProjects/Current/GALLERY_ITS_ABOUT_TIME 
http://theatrecentre.org/?p=15521 
Martin Austin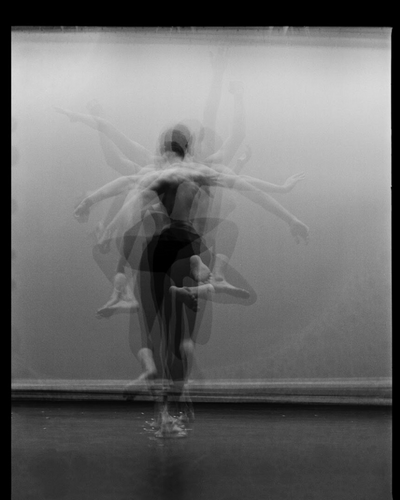 Photo by Austen Renzi
Bio
Martin Austin is a PhD student at the Centre for Drama, Theatre and Performance Studies, where he also completed the MA program. In 2022, he became an administrative assistant and member of University of Toronto's Institute for Dance Studies. His 2020 BFA in English and Dance was earned through Fordham University's partnership with Alvin Ailey American Dance Theater. He is the frequent dance critic and op-ed writer for Toronto's Intermission Magazine, covering events for Canadian Stage, Toronto Dance Theatre, and Toronto Fringe Festival, and does other freelance editorial writing for various publications. A work-life balance may or may not be part of that. As a performer, Martin's career highlights include performing in the works of Alvin Ailey, Ohad Naharin, Jose Limon, and Chuck Wilt and in site-specific works for Ai Weiwei @Large, the Ali Forney Center, and Public Records Brooklyn. He was an apprentice with New York City's Carolyn Dorfman Dance, where he taught and performed in tri-state area outreach and premiered work in partnership with Ballet of National Theater Sarajevo. His choreography has been performed at New York's Citigroup Theatre, and he is currently pursuing opportunities in dance film. He has also taught in the Ailey School's Junior Division, and in afterschool programming for New York City public schools.
Research Statement
Martin employs academic methods to advocate for workers' rights in North American concert dance. His goal is to make the practice of dance in the West safer for future generations, positively impacting performing communities while creating new academic knowledge. This encompasses research areas of dance history and theory, subjectivity and personal identity, dramaturgy, labour conflicts and relations, arts activism, and social impacts of artistic education. His MA Thesis, Choreographing Epistemic Justice for a New Dance Future, analyzes multiple reports of misconduct across ballet, modern, and contemporary dance between 2018 and 2022. This work aims to provide validation of dance survival stories in the academic archive, and to serve as a foundation for future research into dancers' rights to bodily autonomy and fair wages. Martin's proposed doctoral project will use participatory-action, arts-based, and grounded theoretical dance research to archive stories of whistleblowing, resilience, and survival in Canada. Owing to the importance of maintaining a relevant understanding of dance culture to this work, Martin uses sustained dance practice/communal engagement as the compass for his inquiries. In addition to traditional interviews and archival research, Martin hopes to conduct case studies for dramaturgical, choreographic, and administrative interventions to traditional dance rehearsal environments. 
 
Elif Işıközlü, IDS Research Assistant/Administrative Co-ordinator (on leave)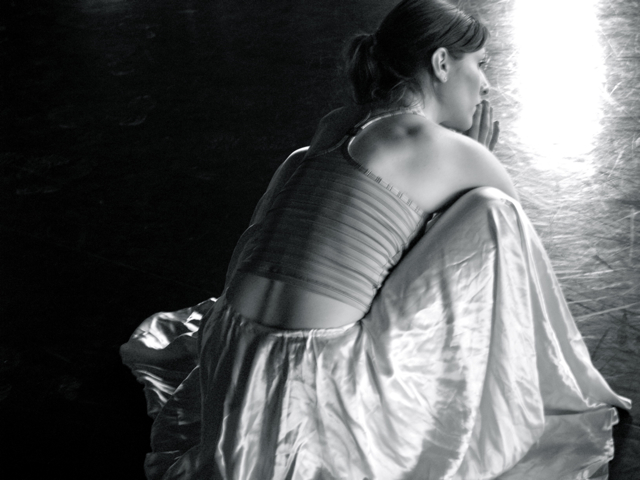 Bio
Elif Işıközlü directs theatre and film. Her short dance film series  4 ETUDES in the Key of Uncertainty  merges camera, choreography, and occasionally Bach (Festival International du Film sur l'Art Montreal, Dance on Camera New York, CFC Worldwide Short Film Festival, Etude II Nominee: Golden Sheaf Best Experimental Short). She is a member of the Lincoln Center Theater Directors Lab New York, alumni of the Canadian Stage RBC Emerging Artist Director Development Residency Program, Canada Council and Ontario Arts Council grant recipient and co-founder of Directors Lab North, Toronto.  Elif is a PhD student at the CDTPS. https://elifisikozlu.com 
Research Statement 
Elif investigates the manifestation of creativity at the crux of anatomy and performance, with movement and dance as primary research modes of engagement.   
Anna Paliy, IDS Research Assistant/Social Media Co-ordinator (on leave)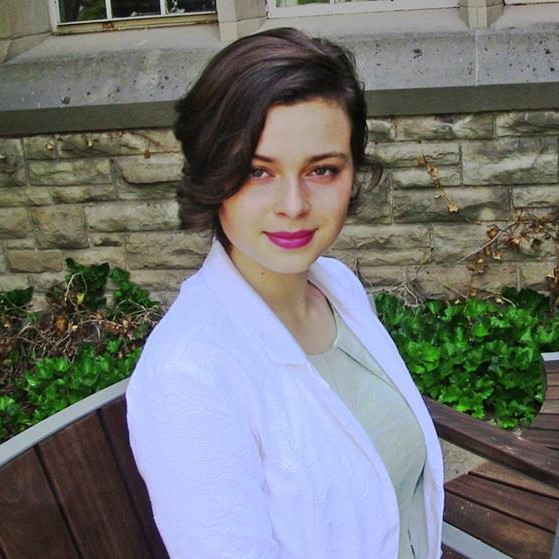 Bio
Anna Paliy is a doctoral candidate in the Centre for Drama, Theatre, and Performance Studies at University of Toronto, with a BA and MA in Comparative Literature. Her SSHRC-funded dissertation analyses artistic receptions of ballet at the start of the twentieth century, exploring how the sensory language of dance is historically represented by women in drawing, painting, and sculpture. She is a research assistant and social media coordinator at the Institute for Dance Studies, as well as a 2019 alumna of the Emerging Arts Critics Programme organized by the National Ballet of Canada, Canadian Opera Company, and Toronto Symphony Orchestra. Her essays have been published in the journals  Kino  (University of Western Ontario),  Semicolon  (University of Western Ontario), and  Transverse  (University of Toronto), while her music and dance reviews appear in  The Dance Current  and  The WholeNote  magazines. Formerly a provincially competitive rhythmic gymnast in Kiev/Ukraine, Lyon/France, and Ontario, Anna now enjoys practicing circus acrobatics and painting in her spare time. 
Research Statement 
Anna's research uses archival evidence of English and French audience history to examine how the visual legacies of traveling Slavic ballet performers were documented by women between the years 1910-1930, emphasizing the sensory impact of costume on the cultural popularization of concert dance in Paris and London. By interpreting the large but often overlooked corpus of sketches, illustrations, caricatures, paintings, and sculptures which female artists such as Laura Knight, Valentine Gross, Una Vincenzo, Vera Willoughby, and Eileen Mayo created as a result of their live theatrical viewing experiences of ballet, Anna introduces a new access point into the ways theatrical dance has been productive in transferring cultural meaning across societies through spectatorship. 
Julia Aplin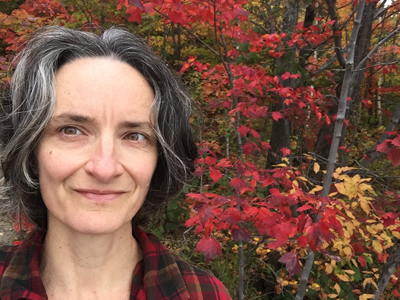 Bio
Julia is an award-winning choreographer and has created dances for theatres, rivers, boxing rings, wading pools, cyberspace, neuroscience labs and forests. She works with a wide range of people from elite performers to beginners. She led Triple C, a community dance group and Platform 33, professional company for International Dance exchange. Julia was a performer with Dancemakers for fifteen seasons. Julia is on faculty at University of Toronto and Centre for Indigenous Theatre teaching movement to actors. She has her own teaching/healing practice Upward Spiral. She continues to explore movement through her artistic collaborations and her teaching and healing work. Julia leads forest gatherings, private sessions, movement workshops and wilderness hikes. She is currently in the Masters of Environmental Studies program at York University.   
Website: upwardspiral.me
Research Statement
My current research delves into practices of embodiment as a way of understanding and knowing our kinship with the environment. I am researching artistic practices that allow us to listen to the teachings of the more than human world. How do we "feel" the non-duality of our being? Can we start to care enough about our bodies, other bodies and the world around us to make positive change? I see embodiment as a spiritual recognition of our selves as a part of this world. It is a coming home to the blueprint of our energetic patterns that creates our physical selves; our being that is of this earth.  
I am particularly interested in human to tree relations. Trees are living, sentient beings that support a multitude of other creatures, including humans. Like our bodies, trees are often overlooked or taken for granted. And yet, everyone I have ever asked has a story about a tree that they love. Humans and trees have always been together. I am developing artistic practices to facilitate accessible, joyful, pathways for people to experience embodied kinship with our tree relations. 
Tanya Berg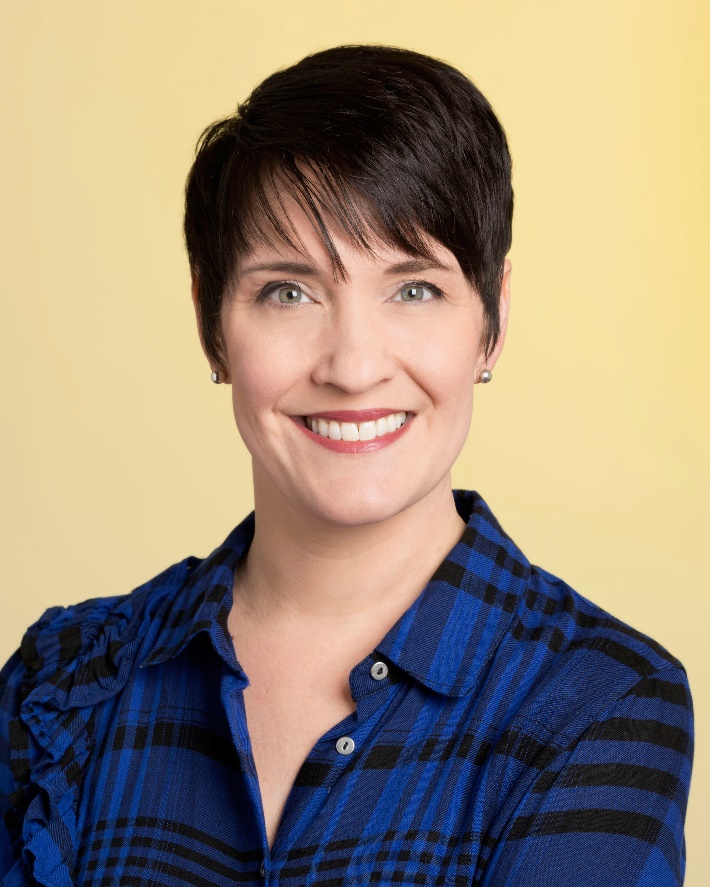 Bio
Tanya holds a PhD in Dance Studies from York University and is a graduate of Canada's National Ballet School Teacher Training Program. She currently teaches ballet in the Dance Department at York University and she has been a Sessional Lecturer and instructor in the Faculty of Kinesiology and Physical Education, at the University of Toronto, since 2003. Tanya is thrilled to be collaborating on Pivot Dancer, which is an online dance education platform. Tanya has  presented her academic research at international conferences organized by renowned associations including the International Association of Dance Medicine and Science, Dance Studies Association, National Dance Education Organization, Healthy Dancer Canada, World Dance Alliance and CORPS de Ballet International. Tanya has contributed to academic journals including Research in Dance Education and Journal of Dance Education, as well as the anthology Ethical Dilemmas in Dance Education: Case Studies on Humanizing Dance Pedagogy. 
Research Statement 
Tanya's dance education research highlights student-teacher communication focusing on issues central to healthy and productive teaching practices that fostering student well-being. Her publications analyse topics such as consent in physical interaction and increased student autonomy through integration of somatic practices. Recently her research highlights technological mediation producing surveillance of dancers and teachers, as well as the effects of social media use on dancers. Technological mediation in dance will continue as online dancer identities are maintained during COVID-19 and will likely continue to exist and evolve post-pandemic. 
Douglas Eacho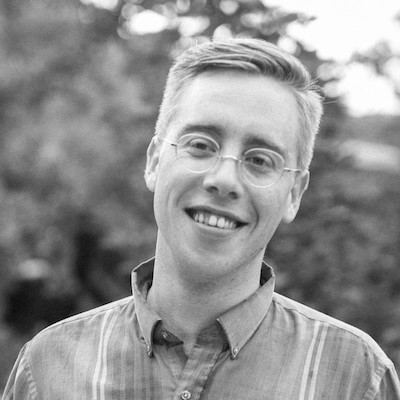 ​​​Bio
Douglas Eacho is a performance historian, focusing on the intersection between dance, theatre, and computational media. He is an Assistant Professor, Teaching Stream, at the Centre for Drama, Theatre, and Performance Studies at the University of Toronto; he also serves as the Assistant Director, Academic of the BMO Lab in Creative Research in the Arts, Performance, Emerging Technologies, and A.I. An article on Rimini Protokoll and statistical reason was published by Theatre Research International; reviews have been published in Theatre Journal, Theatre Survey, Performance Research, and more. He is a graduate of Stanford University's doctoral program in Theater & Performance Studies.
Research Statement:
Doug's research aims to bring together the study of experimental digital performance with study of the uses of computers by commercial performance labourers, grounded in attention to political economy. His current book project, tentatively titled Boxes of Glass, traces the history of attempts to automate performance production, a project long held to be paradoxical. Case studies include surrealist experiments in automatism, computer-choreographed dances from the 1960s, and the introduction of digital memory to light and sound control. Throughout, the proletarianization and fetishization of female and Black bodies surface as central to a modern project of eliminating the problems of labour, mediation, and alienation from the stage.
Jose Miguel (Miggy) Esteban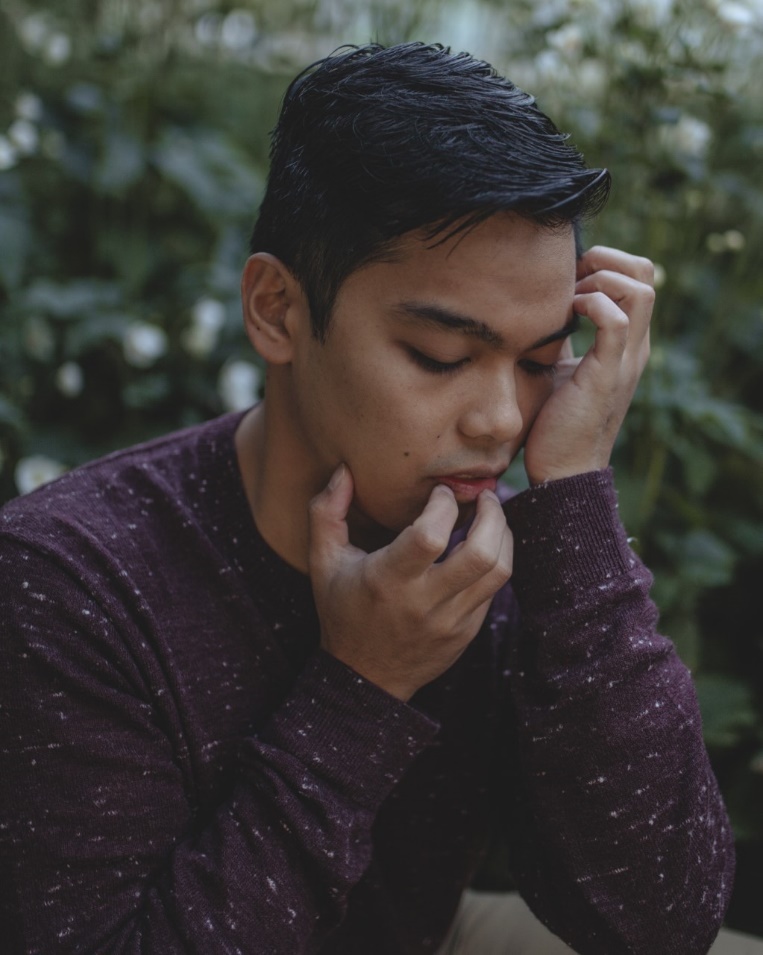 Bio
Jose Miguel (Miggy) Esteban is a Filipino-Canadian contemporary dance/movement artist and educator based in Toronto. Through his performance art group, Impetus Movement Project, he unpacks his intentions behind movement to (re)imagine, (re)create, and (re)encounter dance. His work has  been featured at various Toronto events including Your Dance Fest, The Space Toronto's art parties, RAW: natural born artists, the Fringe Club, New Blue  Festival of  Emerging Dance,  Fever After Dark, productions by DARK Dance Company and Army of Sass, and various self-produced showings.  As an educator, Miggy advocates for the importance of the arts to engage students in learning through critical and creative play.  He is committed to using the arts to provide students with a space to explore their stories in relation to questions of social justice. He has supported dance education within the Toronto District School Board as an artist mentor for tdsbCREATES, and works to rethink diversity and inclusion within educational spaces through curriculum consultation and the development of workshops for teachers. 
Research Statement 
Miggy is a PhD student in the Department of Social Justice Education at OISE/UT.  His research engages with dance studies to rethink the relations between disability studies and educational praxis. His work considers the obvious and not so obvious ways that we are introduced to certain expectations of dance and ability through choreographies of normalcy within educational spaces. By centring the perspectives of disabled dance/movement artists and practitioners, he questions how our performances of ability gesture to our interpretations of disability. His work explores the potential for disability perspectives to reveal new ways of encountering pedagogies of dance. 
Xing Fan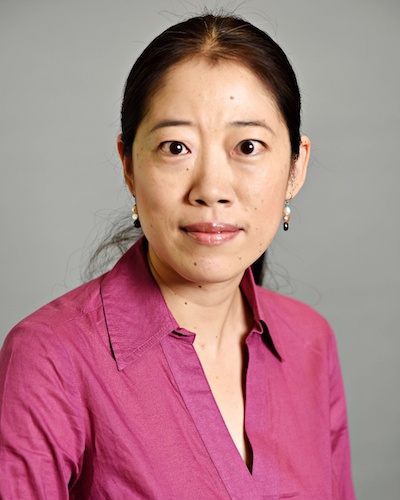 Bio
Xing Fan is associate professor of Asian theatre and performance studies at the Centre for Drama, Theatre and Performance Studies at the University of Toronto.   Xing is a dancer with training and stage experience in the dance and performance cultures including gudianwu (Chinese classical dance),  jingju (Beijing opera), kunqu (Kun opera),  Nihon buyō (Japanese dance), Balinese dance, and the Gamelan ensemble.   She is a winner of Hawai'i State Theatre Council's Po'okela Award for Best Leading Female Role for her performance of Omitsu in Nozaki Village (an English-language kabuki production) in 2004.  As an educator, Xing commits herself to introduce to students the Asian concept of "total theatre," a practice through which performers tell stories and portray characters by means of a combination of performance techniques, to which dance is an integral part.   
Research Statement 
It has been Xing's long-term academic effort to explore the theoretical, practical, and aesthetic intersection of dance studies, theatre studies, and performance studies.   Her first book, Staging Revolution: Artistry and Aesthetics in Model Beijing Opera during the Cultural Revolution (Hong Kong University Press, 2018) examines ten Beijing opera productions designated as models for literature and art during the Cultural Revolution (1966–1976), a decade of turmoil in the People's Republic of China.   This book is a refutation of the deep-rooted notion that artworks overtly in service of politics are by definition devoid of artistic merits.   It provides a much-needed analysis of the decisions made in the real, practical context of bringing dramatic characters to life on stage, examining how major artistic elements interacted with each other in defining and communicating era-specific aesthetics.   Xing's peer-reviewed articles and translations appear in  Asian Theatre Journal, Performance Matters, Critical Stages/Scènes Critiques, and Renditions; her essays and chapters also appear in the books  Women in Asian Performance: Aesthetics and Politics,  Routledge Handbook of Asian Theatre,  New Modern Chinese Women and Gender Politics, and  A Dictionary of Critical and Cultural Theory.   Xing served as a vice president of the Association for Asian Performance during 2014–2016 and 2016–2018.  She is an area editor (China) for Asian Theatre Journal and an editorial board member for Theatre, Dance and Performance Training. 
Terry Gardiner
Bio and Research Statement
Terry Gardiner is a ballet dancer, early childhood educator and social worker who has engaged inclusion-focussed community work across many sectors.  
 
After studying at the Joffrey Ballet School and performing with the School Ensemble of the Dance Theatre of Harlem, he was a member of Dayton Ballet, Toronto Dance Theatre and Ballet BC. His repertoire included full length classics like The Nutcracker and Coppelia and contemporary works by Alvin Ailey, Arthur Mitchell, George Balanchine, Anthony Tudor, James Kudelka and John Alleyne. 
 
Terry has taught in preschool and kindergarten environments and as an instructor for undergraduate and graduate students in Early Childhood Studies and Social Work. At the University of Toronto he has developed and implemented programming and policy for equity, diversity and inclusion at the Factor-Inwentash Faculty of Social Work and at the Faculty of Kinesiology and Physical Education and is currently the Student Mental Health and Wellness Program Manager at the Faculty of Law.  
 
He currently serves on the board of directors for Citadel + Compagnie and maintains a private practice specializing in offering culturally and racially sensitive psychotherapy to individuals and families. 
 
Sarah Gutsche-Miller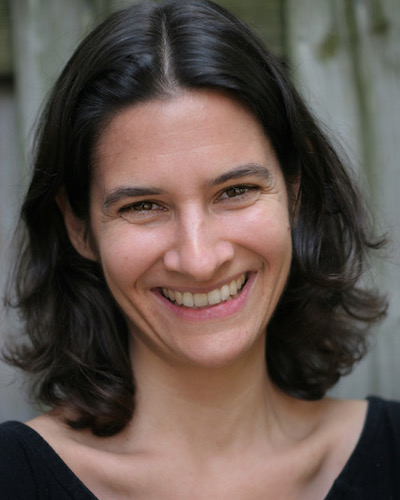 Bio
Sarah Gutsche-Miller is Assistant Professor of Musicology at the University of Toronto, where she is also Affiliate Professor at the Centre for Drama, Theatre, and Performance Studies and a member of the Institute for Dance Studies and Centre for the Study of Nineteenth-Century Music.  Her first book,  Parisian Music-Hall Ballet, 1871-1913  (University of Rochester Press, 2015), brought to light a forgotten ballet culture and challenged the myth that the Ballets Russes were responsible for a ballet revival in early twentieth-century Paris.  Her research on ballet has also been published  in several edited collections and journals in dance studies and musicology. 
Research Statement 
Sarah's research focuses on ballet in the late nineteenth and early twentieth centuries, with a particular interest in redressing the many myths and omissions that persist in current historical narratives. Sarah is currently working on two projects funded by the Social Sciences and Humanities Research Council. The first explores a remarkable but long forgotten choreographic repertoire created by women choreographers between 1878 and 1933 for Paris's national Opéra-Comique. The second looks at a popular form of ballet which, like music-hall ballet, has been written out of canonic ballet history  but was central to  dance culture in nineteenth-century Paris: the  ballets staged in extravaganzas produced by the leading popular "boulevard" theatres of fin-de-siècle Paris. 
Stephen Johnson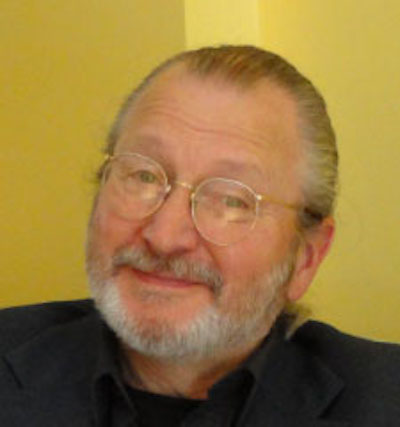 Bio
Stephen Johnson is Professor Emeritus in the Centre for Drama, Theatre and Performance Studies (CDTPS) at the University of Toronto.  His university training was at the University of Guelph (BA), the University of Toronto (MA), and New York University (PhD), where he specialized in the history of  popular performance and dance, and performance studies.  He taught theatre history and performance theory, cinema studies, dramatic literature, and performance studies, as well as acting and directing, for over thirty years at the University of Guelph, McMaster University, the University of Toronto Mississauga, and at the Centre.  He has served in a wide range of administrative and advocacy positions, including the Board of the Society of Dance History Scholars, as Associate Member of the Department of Dance at York University, as Editor of Theatre Research in Canada, and as Director of the Centre and President of the Canadian Association for Theatre Research / Association canadienne de la recherche théâtrale.    
Research Statement
His primary research is in the history of the performance of race, and in performing arts historiography more generally, integrating the range of definitions of performance, including dance.  Publications and online databases all include substantial dance-related performance, including two edited volumes, The Tyranny of Documents: the Performing Arts Historian as Film Noir Detective (TLA, 2011), and Burnt Cork: Origins and Traditions of Blackface Minstrelsy (UMassPress, 2013).  See http://sbjohnson.wordpress.com/ for a full listing of contributions and projects.  He is the Principal Investigator of a SSHRC Partnership Development Grant Project, Gatherings:  Archival and Oral Histories of Performance,  https://gatheringspartnership.com exploring the range of performance study and archival access in the nations of Canada.  He is very pleased to be a part of the Institute, something he has looked forward to for his entire academic career.
Janelle Joseph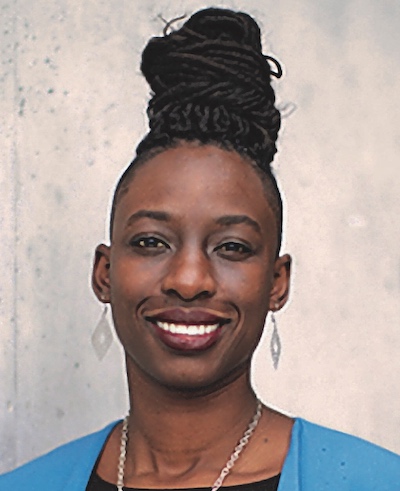 Bio
Dr. Janelle Joseph is an internationally recognized and award winning Assistant Professor in Critical Studies of Race in the Faculty of Kinesiology and Physical Education committed to disseminating knowledge about race and sport using perspectives of Indigeneity, multiculturalism, diaspora studies, critical race theory, and post-colonial studies. She is Founder and Director of the Indigeneity, Diaspora, Equity, and Anti-racism in Sport (IDEAS) Lab and author of the text Sport in the Black Atlantic: Cricket Canada and the Caribbean Diaspora. She is a winner of a Connaught 2020 New Researcher Award and an International Day for the Elimination of Racial Discrimination 2020 Impact Award.
Research Statement:
Dr. Joseph is currently working on a book project that focuses on learning and leadership in culturally-specific practices of the African diaspora including martial arts and dance in Canada, the United States and the Caribbean. Dr Joseph's research focuses on Black and Caribbean movements both in terms of transnationality and diaspora as well as anti-racist activism. She uses choreopoetry and dance/performance theatre as investigative tools and to represent qualitative research data.
Ilana Khanin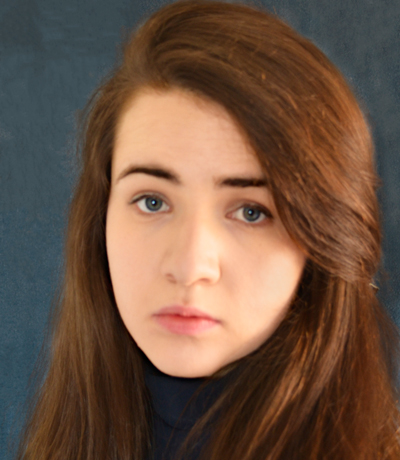 Bio: 
Ilana Khanin is a PhD student at the University of Toronto's Centre for Drama, Theatre and Performance Studies. She is also a freelance director for new plays and musicals, including the NYFA Women's Fund supported production I Was Unbecoming Then. She has worked with directors and choreographers including Annie-B Parson & Paul Lazar (Big Dance Theater), Lila Neugebauer, Lee Sunday Evans, and Daniel Fish, and at venues such as the Brooklyn Academy of Music, Old Vic, Deutsches Theater, Carolina Performing Arts, Canadian Stage, and La MaMa. She holds an MA in Performance Studies and BFA in Theatre from NYU and was the 2019-2020 Artist in Residence at Montclair State University. ilanakhanin.com 
Research Statement
My research interrogates the aesthetic and political contradictions in cryptoart, a recent phenomenon where creators sell digital files through cryptocurrency platforms. I examine how artists (dance, theatre and visual art), arts institutions, news outlets, and celebrities are transforming and reimagining the economic structures of artistic production in the crypto-digital space.  
Christine Mazumdar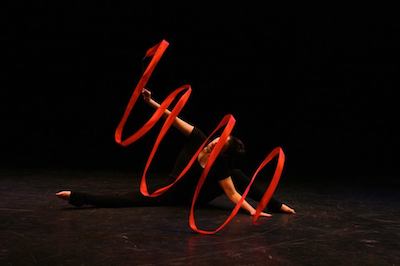 ​​
Bio
Christine Mazumdar is a PhD candidate at the Centre for Drama, Theatre, and Performance Studies at the University of Toronto, focusing on the athlete as performer through the language of movement in aesthetic sport. A former rhythmic gymnast and currently a nationally certified coach, Christine considers the interrelationship between sport and art through the virtuosic body. Her coaching pedagogy emphasizes consent, agency, and the need to abolish aesthetic sport's toxic culture of silence. Christine was the recipient of the 2019 Routledge Prize at the Performance Studies international (PSi) conference for her paper "Like Rubber: Hyperflexibility, Contortion, and the 'Freak-tastic' Body," and was longlisted for the 2019 CBC Nonfiction Prize for her essay, "Reindeer at the Colloquium." A writer, musician, and choreographer, Christine also holds a teaching degree with a specialization in arts education from Queen's University.
Research Statement
In my doctoral thesis, "The Balancing Act: Negotiating Athleticism and Artistry in Aesthetic Sport," I provide an in-depth, case-study analysis of rhythmic gymnastics, an aesthetic sport predicated on the interrelationship of technical virtuosity and artistic prowess. Fusing together sport and art, RG borrows techniques from artistic gymnastics, dance, circus, and classical ballet and as such has a complex judging system that divides the evaluative process into "difficulty" and "execution," which includes "artistic faults." While performance studies scholars have advocated the consideration of sport as performance, aesthetic sport complicates the way that we categorize and engage these disciplines through its emphasis on the quantification of both the technical (objective) and the artistic (subjective) facets of athletes' performances in competitive routines. My research frames sporting practices through a feminist performance lens as a means of interrogating their subjective evaluative practices and challenging the attendant gendered gaze of hyperfemininity inscribed in this unique physical culture.
Maria Meindl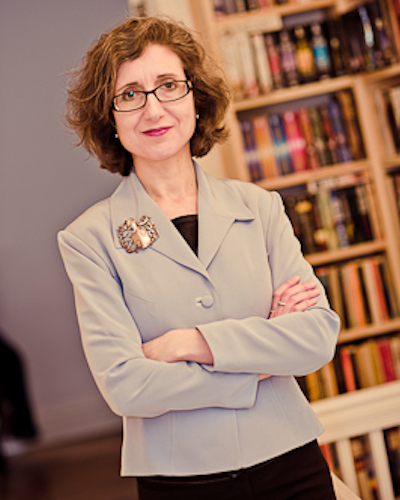 Bio and Research Statement 
Maria Meindl is a writer, Feldenkrais practitioner, and organizer of literary events. A PhD Candidate at the Centre for Drama, Theatre and Performance Studies at the University of Toronto, she is doing her doctoral research on the Berlin-based movement teacher Elsa Gindler (1885-1961). All Maria's work, be it fiction, memoir or historical research is about stories about stories. She is exploring not just Gindler's work but the way it is remembered and passed down. www.mariameindl.com   
Aalaya Milne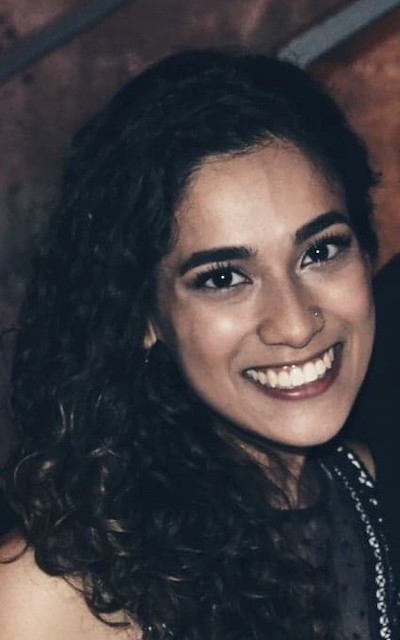 Bio
Aalaya Milne starting dancing at the age of four and quickly fell in love with movement and music. She continued to dance and compete until the end of high school where her love of dance inspired her interest in human movement. She completed her bachelor's degree in Kinesiology and is currently pursuing her master's degree in Kinesiology as a graduate student in the Safe Sport Lab at the University of Toronto. Her research interests include gender-based violence in sport, interpersonal violence in sport and dance, racialized experiences of athletes as well as work-integrated learning. She hopes to help support both the athletic community and the dance community create safe learning environments for all.
Research Statement
Dance studios and companies provide a space for dancers to develop their artistic identity, to refine their technique and to create meaningful connections with coaches/instructors and peers, however, these close-knit relationships may also create a context for interpersonal violence to occur. As athletes are continuing to speak about their instances of maltreatment in sport, dancers have limited research specific to their context and experiences. My research is focused on experiences of interpersonal violence in the context of dance with the use of art-based methods for data representation.   
Robert Motum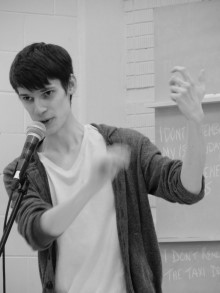 Bio
Robert Motum is a playwright, director, and artist-researcher. With a background in site-specific performance, Robert has staged work on an active city bus, in a castle, over Snapchat, in a dorm room, in a gallery,  in a vacant Target store, and occasionally even in a theatre space.  He is the playwright of A Community Target (Outside the March), a documentary play which examines the collapse of American retailer, Target, in Canada. In 2017, he was an invited member of the Stratford Festival Playwrights' retreat. He holds an MA in  Practising Performance from Aberystwyth University (Wales), a BA in  Honours Drama from the University of Waterloo and is a current PhD student in the Centre for Drama, Theatre and Performance Studies at the University of Toronto. His practice-based dissertation, Scripted Borders: Locating a Dramaturgy in the Performance of Micronationhood, examines micronations (self-declared nation-states) as performances of nationhood, governance, and borders. 
Research Statement 
Can you dance every dance you've ever danced? This is the impossible task that Manchester-based theatre company, Quarantine, invites its audience to tackle through their durational performance, Wallflower. My role in the project's early creation culminated in a short performance, through which I attempted to recapture the embodied knowledge of playing the violin. Having not touched a violin in fifteen years, it was a task that battled gaps in physical memory, but also offered surprising insights into what my muscles still 'knew'. As an artist-researcher invested in practice-based research, I am interested in locating where such embodied knowledges live and how embodied practices might be recovered and disseminated as research.  
Selma Landen Odom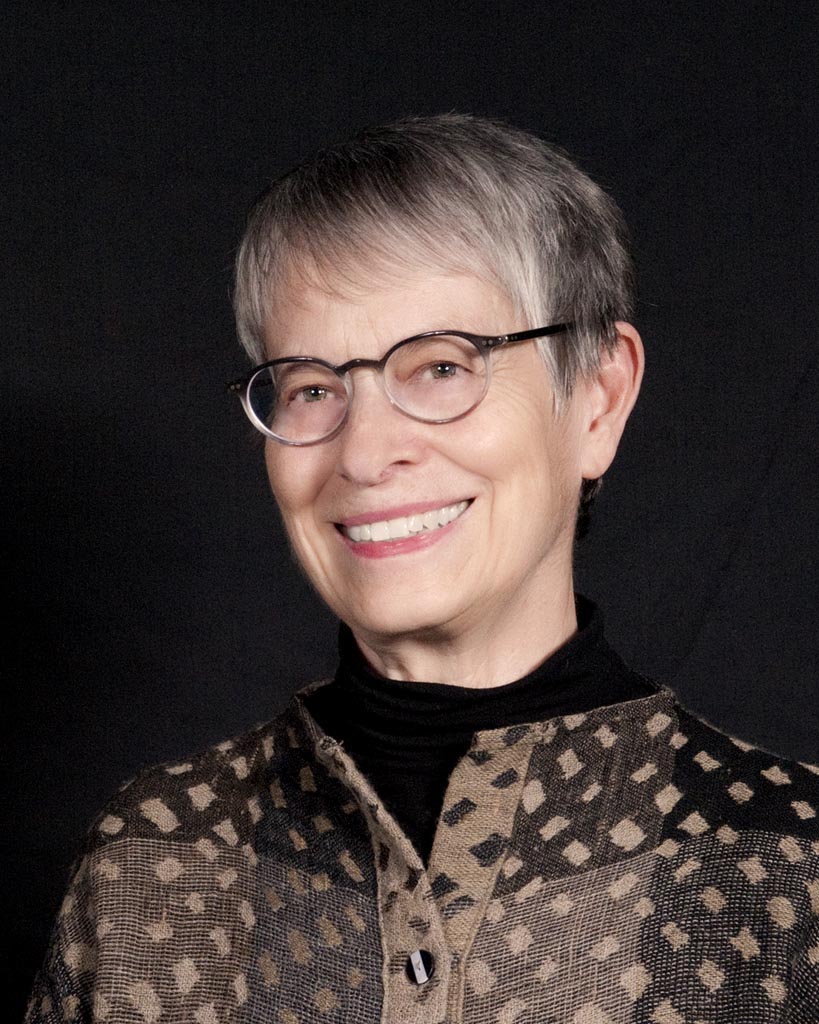 Bio
Selma Landen Odom was founding director of the York University MA and PhD programs in dance and dance studies, the first offered in Canada. She has published extensively, contributed to conferences and organizations, curated exhibitions and produced videos. Her choreography for Gluck's Orpheus and Eurydice based on the 1913 staging by Adolphe Appia and Émile Jaques-Dalcroze at Hellerau, Germany, was presented in collaboration with Richard Beacham and Karin Greenhead at Warwick University in 1991. She co-edited the anthology Canadian Dance: Visions and Stories (2004) and co-authored Practical Idealists: Founders of the London School of Dalcroze Eurhythmics (2013). Her continuing research focuses on sources, practices and influences of the Dalcroze method of interactive music and movement education.   
Research Statement 
Since the pandemic arrived in March 2020, I've been immersed in the migration of "live" teaching, rehearsal and performance to online platforms, as both grateful participant and observer. Never before have I experienced six months of study with so many different movement teachers, nor have I seen so much live-streamed or video-recorded performance. I'm also following the development of a new community, the Virtual Dalcroze Meet-up, an independent international forum to share best practices in online teaching spaces. I look forward to more response to creative work in this new reality. 
Kevin Skelton

Bio
Kevin Skelton has a multifaceted career as a performer, director, choreographer, teacher, and scholar. Equally at home on the concert and operatic stage, Kevin specializes in seventeenth-century music, the Bach Evangelist roles, and experimental music theatre. Kevin has performed with some of the world's finest early music ensembles including Collegium Vocale Gent, L'Arpeggiata, and Concerto Palatino and in numerous theatres and festivals throughout the world including Teatro La Fenice, La Monnaie, Aix-en-Provence, Opéra Royal de Versailles, and the early music festivals in Boston and Utrecht. In recent years Kevin has begun a new initiative exploring the possibilities of integrating the performing arts. His unique facility combining voice and movement has been showcased in productions of the Netherlands Reisopera, Veenfabriek, Zilbersee, Opera Atelier, Sasha Waltz & Guests, the Dutch breakdance company ISH and the Japanese theatre company SPAC.  Kevin has produced numerous videos and live performances under the auspices of his own company ātmā having performed at the Operadagen Rotterdam, Theater aan het Vrijthof in Maastricht, and Festival Les Nuits de Septembre (Festival de Wallonie).
Research Statement
Kevin is currently a PhD candidate researching performing practices applicable to the training, creation, direction, and performing of integrative music theatre with a specific focus on the integration of classical singing and contemporary dance. He is (continually) developing a pedagogy which he calls 'Integrative Performing Training'. IPT is rooted in a breathing somatic practice which aims to reveal the interdependence of breathing, moving, and voicing. This serves as a foundation for bringing together diverse and disciplinary-specific training approaches in the performing arts. The goal of the pedagogy is for everyone to develop their personal integrative performing practice.