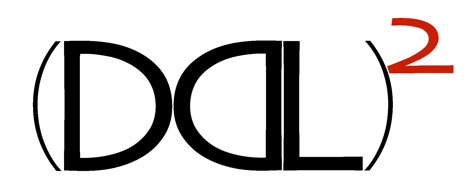 Digital Dramaturgy Lab_squared
The Digital Dramaturgy Lab_squared founded by queer-feminist artistic research director Antje Budde in the Fall of 2018 as the successor of the previous Digital Dramaturgy Lab (2012-18), is a platform for experimental explorations of 
Digital cultures as/in performance
Human-machine, digital-analogue bodies/objects and relationships
Creative labour and radical slowness 
A/I as in artistic intelligence
Dramaturgy as applied philosophy
Innovative social entrepreneurship
Integration of arts, science, technology/engineering in live performance/installations, interdisciplinary workshops (English, German, Mandarin) and/as critical writing/making/thinking. 
Collaborations happen by invitation, through global networking with scholar-artists and science-artists, or in especially designed courses for undergraduate and graduate students.
Close institutional collaborators are the Computational Arts program (York U.), ArtSci Salon at the Fields Institute for research in the mathematical sciences, Knowledge Media Design Institute (U of T) among others.
A major supporter of the lab is the Centre for Drama, Theatre and Performance Studies (U of T).
See close individual collaborators. 
Upcoming courses
Fall 2019 DRA3908HF Creative labor and the science of awe
Spring 2020 DRA3904HS Livestreaming with (DDL)2: Artistic and Professional Explorations of a Digital Media Challenge (with Montgomery C. Martin)
Recent award
2019 second time winning the U of T Provost's Instructional Technology Innovation Fund (ITIF) award. This time it was awarded for the innovative and experimental new course on "Livestreaming: Artistic and professional explorations of a digital media challenge". 
Recent projects
Sept.28, 2019 CHAOSMOSIS mAchInes. Helen Gardiner Phelan Theatre, U of T. 
July 2019 Homo Ludens. – Common. Play. Grounds. Coburg University for Applied Sciences, Germany
April 2019 Btw Lf & Dth - interFACING disAPPAERANCE at International Digifest 2019. Toronto
RESEARCH
Forthcoming publications
Pia Kleber, Tamara Trojanowska with Antje Budde and David Rokeby "Performing the Digital and AI. - In Conversation with Antje Budde and David Rokeby". Special Issue TDR
Antje Budde and Sebastian Samur. "Making Knowledge – Playing Culture: Theatre Festivals as Sites of Experiential Learning. - A project of the Digital Dramaturgy Lab at the Centre for Drama, Theatre and Performance Studies, University of Toronto." Special Issue TRiC
SSHRC collaborations
"Research as restitution and redress: the Great Lakes Canoe Journey and the transmission of Anishinaabewin through deep time" (Indigenous Research Capacity and Reconciliation — Connection Grants 2018) - Co-investigator 2018-19. Principal investigator: Jill Carter
"An Exploratory Research in the AI-Mediated Arts" - Collaborator 2018-20. Principal investigators: Pia Kleber and Tamara Trojanowska
Related doctoral research projects
Martin, Montgomery C. Performing Software: Developing Interface Metaphors and Interactive Dramaturgies
Windeyer, Richard. Black Box Exposures: Enriching public engagement and critique of Big Data through intermedial performance strategies