Encounters at the "Edge of the Woods"
When and Where
Friday, September 06, 2019

8:00 pm

to

10:00 pm
Saturday, September 07, 2019

2:00 pm

to

4:00 pm
Saturday, September 07, 2019

8:00 pm

to

10:00 pm
7 Hart House Cir, Toronto, ON M5S 3H3
Description
A Storyweaving project in association with Hart House's 100th Anniversary.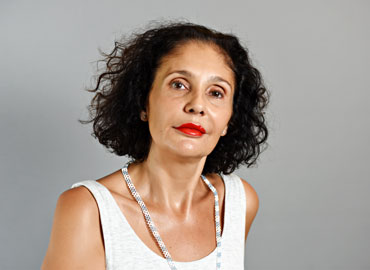 Curated and Directed by Jill Carter (Assistant Professor at the Centre for Drama, Theatre and Performance, Indigenous Studies and the Transitional Year Programme at the University of Toronto)
To kick off Hart House Theatre's 100th Anniversary season and as a special presentation, this project will explore the restor(y)ation of treaty relationships using Indigenous practices of story weaving through deep connections to the land. Led by Indigenous educator and artist Jill Carter, the piece will include performers and creators from all over the city who will use their personal stories and experiences to compose Encounters at the "Edge of the Woods."
Approximate Running Time: 2 hours with additional time for an intermission.
There will be 3 performances:
Fri., Sept. 6 at 8 pm
Sat., Sept 7 at 2 pm and 8 pm
Postshow Talkbacks for each performance.
Remain in your seat after the show for a curated chat with the actors and artists.
To order your tickets, visit the Hart House Theatre Website.
Map
7 Hart House Cir, Toronto, ON M5S 3H3
Categories
Audiences