Augusto Bitter rehearses his role as Ariel creating the island in Virtual Reality for a presentation of scenes from the Tempest, class production for the graduate course "Collisions and Common Ground: Art - Technology – Performance." BMO LAB for Creative Research in AI, the Arts and Performance, Centre for Drama, Theatre and Performance Studies, Luella Massey Studio Theatre, University of Toronto. Toronto, 2018.
An initiative of the Centre for Drama, Theatre and Performance Studies at the University of Toronto, the BMO Lab is a transdisciplinary hub providing a home for collaborative creative research across the Arts and Sciences. Grounded in the Arts, it is driven by a special but non-exclusive focus on emerging technologies, including artificial intelligence. 
The Lab recognizes theatre as a vital locus of integration among the arts and a point of entry to a foundational inquiry of human experience in the rapidly changing world resulting from these technologies.  With this as its gravitational centre, all the activities in the Lab are firmly placed in human, social, and cultural space, committed to engagement with the broader public, and addressing the growing complexities of the lived world.
We are motivated by the belief that preparing for and responding to rapid and unpredictable changes requires a collaborative effort in artistic creation, scientific research, and pedagogy unconstrained by disciplinary boundaries. This kind of collaboration rests on the development of relationships of respect across traditional divides and hybrid methodologies that question orthodox approaches.
The Lab is committed to maximizing the use and impact of its facilities through resource-sharing and collaboration within and beyond the university: locally, nationally and internationally.
Concretely, we aim to:
Develop and / or customize tools to support and challenge performance practise, drawing directly on the experience and needs of theatre and arts practitioners
Support the researching, creation and production of new works that use the unique potentials of emerging technologies and AI, especially to pose questions about the impact and optimal role of these technologies within human society  
Host residencies and faculty fellowships that will bring together internationally acclaimed artists and researchers from various disciplines to address emerging questions about the creative use of AI and other technologies 
Provide explorable embodied experiences that illuminate the theoretical possibilities and implications of AI and emerging technologies in ways that can be shared across disciplinary bounds and with the general public 
Provide an attractor to like-minded students so that the Centre for Drama, Theatre, and Performance Studies can cultivate an ongoing cohort of graduate and undergraduate students engaged in these kinds of explorations
Give students from across the University new opportunities for interdisciplinary, experiential learning and problem solving, along with the knowledge, skills and resilience they will need to adapt in careers defined by technologies such as machine learning. 
The BMO Lab's programming will include high-profile public events, groundbreaking performances and presentations, as well as critical analyses aimed at engaging the broader community in ideas and practices that adapt technology for human creativity. 
Activities of the BMO Lab will include: 
Mounting high-profile exhibitions and performances of the work of international visiting artists 
Engaging the broader community through interactive seminars, symposia and public talks 
Presenting public exhibitions and performances of student work 
Running collaborative workshops for artists and students from across the arts, humanities, sciences and engineering 
Facilitating interdisciplinary engagement with AI-related programs for graduate students across the University 
Developing research-based interdisciplinary undergraduate courses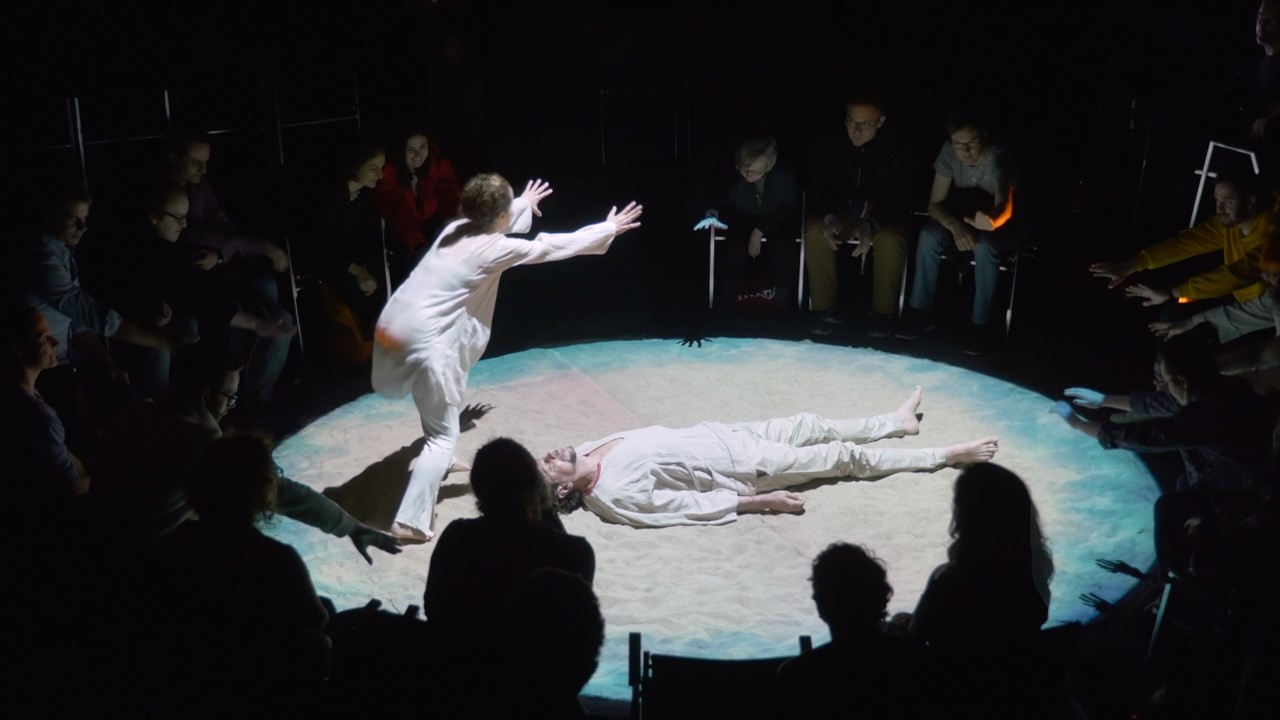 Ariel (Coleen MacPherson) engages the audience in interactively creating the sounds of the island as Prospero (Trevor Jablonowski) sleeps. Selections from The Tempest, class production for the graduate course "Collisions and Common Ground: Art - Technology – Performance." BMO LAB for Creative Research in AI, the Arts and Performance, Centre for Drama, Theatre and Performance Studies, Luella Massey Studio Theatre, University of Toronto. Toronto, 2019. (Photo by David Rokeby)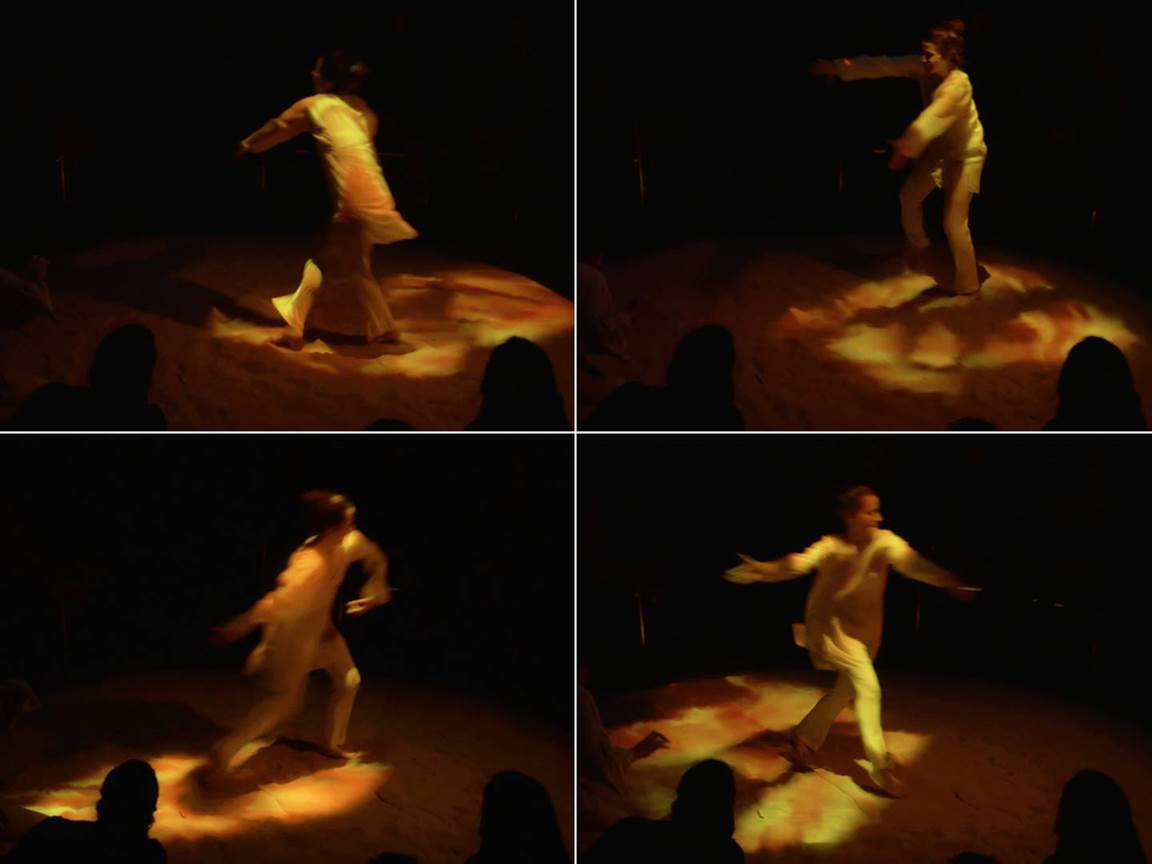 Ariel (Coleen MacPherson) spreads fire throughout the ship through her digitally-tracked body movements. Selections from The Tempest, class production for the graduate course "Collisions and Common Ground: Art - Technology – Performance." BMO LAB for Creative Research in AI, the Arts and Performance, Centre for Drama, Theatre and Performance Studies, Luella Massey Studio Theatre, University of Toronto. Toronto, 2019. (Photo by David Rokeby)