The Society of Undergraduate Drama Students—SUDS—organizes workshops and social activities for all undergraduate CDTPS students. Workshops are intended as enrichment, offering students opportunities to work with professional artists in specialized areas. Past workshops include: stage combat, writing in movement, physio for actors, LinkedIn lunch & learn, and alumni panels with recent graduates. 
Follow SUDS on Facebook or visit this page for a full calendar of events. Please email the SUDS exec with workshop suggestions or ideas on how we can represent and serve you better. 
2019-20 SUDS Team 
Beka Morrison, President
Beka is a Fourth year student currently completing a Drama Specialist with a minor in history. She is currently the Undergraduate Student Administrator for the centre and is extremely excited to be the President of SUDS for this academic year. Beka is actively involved throughout the campus theatre community as well as the community within the drama centre. In Beka's opinion theatre should be a collective experience that challenges the way we look at the world and is very interested in challenging the ways that women are often represented in art. This year Beka is excited to be apart of a team that is working toward providing as many opportunities as possible for student to round out the skills they are learning in fun and exciting ways as well as building the community of the undergraduate student body here at the centre! 
Abigail Esteireiro, Treasurer
Abigail Esteireiro is a third year Drama, Theatre, and Performance Studies Specialist and English minor. She has been actively involved in past CDTPS productions in a design capacity as well as various campus productions over the past few years. Recently, she was the costume and set designer for the 2019/2020 Directing Showcase show, Eurydice. Abigail is interested in improving POC representation and creating intercultural theatre. She can't wait to start Working with the SUDS team on how they can make our community more inclusive and accessible for students.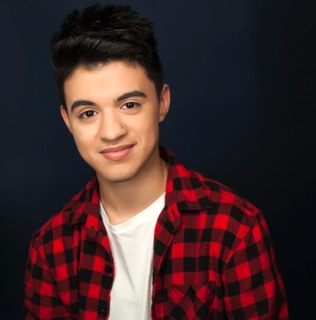 Isaac Pilozo, Vice-President
Isaac is in his fourth year completing a Drama Major, focussing in Performance Acting, with double minors in English and Equity studies.  He has loved working as the Vice-President of SUDS because of the ways it has allowed him to connect with the undergraduate student body in a time that can feel disconnected.  Isaac has been very active within the Drama Centre, acting as the Undergraduate Office Assistant in his second year, and the CAP Administrator in his third year.  Currently, he is finishing up filming for the 2021 Mainstage show of "Digital Dream", and hopes to continue to stay active within the virtual theatre world after graduation.  For Isaac, theatre is about collectively fostering a safe and uplifting space to explore challenging and thought-provoking ideas through the medium of performance, and through which care and equity are prioritized.