The FOOT 2023 Program pdf and Book of Abstracts pdf are now available!
The 31st annual Festival of Original Theatre (FOOT) Conference at the University of Toronto's Centre for Drama, Theatre and Performance Studies is now open for registration. Our conference "We Live Together" is taking place February 9-11th, 2023.
"We Live Together" is as much a question as a mission statement. This phrase suggests broad responsibility to each other, to the sciences, to supporting movements toward social justice, to realizing indigenous protocols, to engaging with economics, and to fighting for ecosystems. Together prompts us to grapple with a variety of contradictions between individuality and community, hospitality and hostility, and solidarity and exclusion. Working within these contradictions, we call on performance to create spaces in which we can imagine ways to live a future together. 
This year we are including both a keynote lecture and a keynote performance. 
Keynote Lecture: "We Other Digitarians: The History of Intermediality & the Changing Face of 'We" by Sarah Bay-Cheng
Friday, February 10th @ 2pm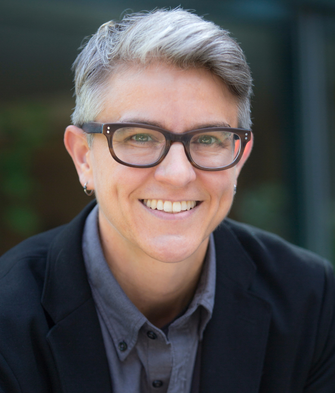 Dr. Sarah Bay-Cheng is the Dean of the School of the Arts, Media, Performance & Design and Professor of Theatre & Performance Studies at York University. Her presentation will ask who is the 'we' of today, and more importantly, who gets to say so? This talk breaks down key ideas in the conference core terms: 'we,' 'live' (both verb and adjective/adverb), and 'together' within both performance theory and practice from the perspective of intermediality in theory and practice. Beginning with a nod to Foucault's opening to The History of Sexuality, Vol. 1, this talk looks (briefly!) at the history of intermediality as discipline, subject, and practice as forerunner to contemporary ideas of theatre and our ever-changing audiences.
Bio
Sarah Bay-Cheng is Dean of the School of the Arts, Media, Performance & Design and Professor of Theatre & Performance Studies at York University in Toronto, Canada. Her research explores intersections among theatre, performance, and media including theatre and film history, digital historiography, and technology in performance. Her publications include four books, most recently Performance and Media: Taxonomies for a Changing Field (2015). Bay-Cheng has been a Fulbright Scholar in Media and Cultural Studies at Utrecht University in the Netherlands and a founding co-host for On TAP: A Theatre & Performance Studies Podcast. More information: sarahbaycheng.net. 
Keynote Performance, Benevolence, written, directed and performed by Kevin Matthew Wong
Friday, February 10th @ 7:30pm
Kevin Matthew Wong is a co-founder and Artistic Director of Broadleaf Creative and Senior Producer and Artistic Associate at Why Not Theatre. Benevolence was developed at Tarragon Theatre and produced by Broadleaf Creative & Benevolence Collective. The play examines and celebrates the history of the Hakka (客家) diaspora in Canada, who represent some of the first Chinese in Canada. Intimate, epic, personal, and playful, this solo-performance tells the story of the 2000-year migration, and their struggles and triumphs as early Chinese-Canadians.
Bio
Kevin Matthew Wong (he/him) is a Hakka Chinese-Canadian theatre creator, facilitator, performer and producer who creates, collaborates, consults across a wide spectrum of artists and organizations -- from gritty collectives in Toronto's indie performing arts scene to some of the largest theatres in Canada, to international organizations and presenters in the USA, UK, Macau and Germany. Kevin is the co-founder and Artistic Director of Broadleaf Theatre, a company that merges environmentalism and live performance. His documentary-theatre solo-performance The Chemical Valley Project - a collaboration with co-creator Julia Howman and Aamjiwnaang First Nation Water Protectors Vanessa Gray and Beze Gray - tackles environmental racism in Canada. Kevin has collaborated with companies such as Theatre Passe Muraille, Cahoots Theatre, the Macau-Toronto music theatre company Music Picnic, the Shaw Festival, Stratford Festival, and the American social justice residency The Gardarev Center. Kevin is also a Senior Producer and Artistic Associate at Why Not Theatre, leading its MAKE platform including projects and tours such as What You Won't Do For Love and the World Premiere of Mahabharata. kevinmatthewwong.com
Please register to receive the meeting details and full agenda, which will be coming soon. Start and end times are as follows:
    Thursday, February 9 – 12pm to 7pm
    Friday, February 10 – 10:30am to 9pm
    Saturday, February 11 – 10am to 9pm
*The full program and schedule will be posted and available here very soon.