Book Launch: The Oxford Handbook of Hip Hop Dance Studies
When and Where
Wednesday, October 18, 2023

2:30 pm

to

4:30 pm
7 Hart House Cir, Toronto, ON M5S 3H3
Description
Please join us for a conversation about the groundbreaking Oxford Handbook of Hip Hop Dance Studies on October 18th 2:30pm-4:30pm at Hart House. The talk will feature co-editor of the anthology, Professor Mary Fogarty, alongside contributing authors Dr. Serouj "Midus" Aprahamian, Diana "Fly Lady Di" Reyes and Dr. Rebecca Barnstaple.
 
Engaging with a broad range of research and performance genres, The Oxford Handbook of Hip Hop Dance Studies offers the most comprehensive research on Hip Hop dance to date. Filling a lacuna in both Hip Hop and dance studies, the Handbook places practitioners' voices at the forefront and in dialogue with theoretical insights, rooted in critical race theory, anticolonialism, intersectional feminism, and more. Volume editors Mary Fogarty and Imani Kai Johnson have included influential dancers and scholars from around the world: from B-Boys Ken Swift, YNOT, and Storm, to practitioners of locking, waacking and House dance styles such as E. Moncell Durden, Terry Bright Kweku Ofosu, Fly Lady Di, and Leah McFly, and innovative academic work on Hip Hop dance by the most prominent researchers in the field. Throughout the Handbook contributors address individual and social histories of dance, Afrodiasporic and global lineages, the contribution of B-Girls from Honey Rockwell to Rokafella, the "studio-fication" of Hip Hop styles, and moves into theatre, TV, and the digital/social media space.
 
Attendees will have the opportunity to purchase the book at a discounted rate ($100 CDN) and have their own copy of The Oxford Handbook of Hip Hop Dance Studies signed.
For further event inquiries, please contact Institute for Dance Studies RA Martin Austin at martin.austin@mail.utoronto.ca.
 
About IDS: The Institute for Dance Studies (IDS) is a research institute at the University of Toronto that advocates for dance studies within the academy, and for the value of dance beyond performance. Hosted within the Centre for Drama, Theatre and Performance Studies, IDS supports dance-focused scholars, students, and artists through meetings, events, working groups, workshops, practice pop-ups, resource sharing, and our annual Keynote Lecture and Workshop Series. IDS was founded in 2016 by Seika Boye following the "The Other D": Locating Dance in Drama, Theatre and Performance Studies in Canada Symposium, which you can learn more about here.
While IDS does not offer courses or grant degrees, it supports and collaborates with people working in a range of curricular and non-curricular contexts across disciplines, including Theatre and Performance Studies, Music, Kinesiology, Education, and Physiotherapy, and History.  
IDS has an ongoing partnership with Hart House. IDS and Hart House share a commitment to expanding dance-focused programming at the University of Toronto through community and academic collaborations. Learn more about Dance at Hart House.
Speaker names and bios:
Mary Fogarty is Associate Professor of Dance at York University, Toronto. A long-time member of the KeepRockinYou arts collective that organizes the Toronto B-Girl Movement, Mary has taught and performed in various countries. She has served as a judge at various international Breaking competitions, including the first Olympic qualifier (held in South Korea in 2022) that will help determine who competes when Breaking debuts at the Paris Summer Olympics (in 2024). Mary has published two collections of research on dance: The Oxford Handbook of Hip Hop Dance Studies (2022, co-edited with Imani Kai Johnson) and Movies, Moves, and Music: The Sonic World of Dance Films (2016). Her other recent research appears in We Still Here: Hip Hop North of the 49th Parallel (Marsh and Campbell, eds., 2020),  and The Oxford Handbook of Dance Competition (Dodds, ed., 2019). She serves on the editorial board of Global Hip Hop Studies, and DIY, Alternative Cultures and Society. Mary has also been an invited Visiting Scholar at the Hip Hop Education Center, founded by Martha Diaz at NYU, an invited teacher with Alesandra Seutin's Vocab Dance Company, chair of PoP Moves Americas, and past President of IASPM-Canada.
 
Serouj "Midus" Aprahamian is Assistant Professor of Dance at the University of Illinois, Urbana-Champaign, USA, and a long-time practitioner/scholar of breaking, popping and underground hip-hop dance styles. As a member of Style Elements Crew, a group widely credited for adding a new vocabulary to breaking in the 1990s, he has gained notoriety for his unique choreography and traveled throughout the world teaching, performing, and judging hip-hop dance events. His most recent book is The Birth of Breaking: Hip-Hop History from the Floor Up (Bloomsbury 2023) and his scholarly writings have appeared in the Journal of Black Studies, Dance Research Journal, IASPM Journal, The Oxford Handbook of Hip Hop Dance Studies (Oxford University Press 2022), and the forthcoming anthology Power Moves: Dance, Culture, Politics (Playwrights Canada Press).
 
Diana Reyes also known as Fly Lady Di (she/her) is a multi-disciplinary artist, recognized for her work as a street dance artist, and DJ.  Born and raised in Toronto, her current explorations combine her ancestral Filipino heritage with contemporary concepts - through dance choreography, performance making and joke writing. Most notably, her work includes Honey (Universal), Fall Out Boy's 'Dance Dance', and performances with artists like Ciara, Jason Derulo, the Clipse feat. Pharrell, MC Lyte and BlackSTREET to name just a few. She's been featured on etalk, Toronto Life, Toronto Star, Dance Current and countless publications in North America and abroad. Her work has also brought her all over Europe, Asia and South America and she's been supported by federal, provincial and city granting bodies. She plans to further investigate pre-colonial Filipino culture and incorporate that into her work as a performance maker. www.flyladydi.com
 
Rebecca Barnstaple is the Manager of Community Initiatives, Research & Innovation at Chigamik Community Health Centre in Midland, Ontario. She completed a PhD at York University investigating the neurobiological effects of dance, and is now mapping improvisatory movement practices and their medicinal properties as a postdoctoral fellow at the Institute for Critical Studies in Improvisation, University of Guelph.  A graduate of the National Centre for Dance Therapy at Les Grands Ballets Canadiens in Montreal, she also provides dance-based programs for neurodegeneration and research and training on dance and health.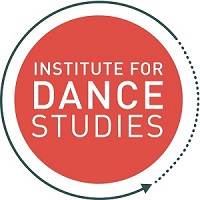 Map
7 Hart House Cir, Toronto, ON M5S 3H3
Categories
Audiences