Paalam: A Reimagining South Asian Dance Salon
When and Where
Sunday, November 12, 2023 9:00 am

to

Saturday, November 18, 2023 7:00 pm
Description
The Gardeners of Stories (Meera Kanageswaran, Arpita Bajpeyi and Vridhhi Chaudhry) invite you to Paalam: A Reimagining South Asian Dance Salon Series. There are two events — the first is on Nov. 12 and the second is on Nov. 18 — that feature international and Greater Toronto Area based artists whose art tells stories typically not explored in South Asian dance, such as experiences of Tamil communities on tea plantations in Sri Lanka, queerness, postpartum depression, and much more. Dance works will be showcased in two free public events this year. 
Below are the details on how to register for each event. You can register for either one or both.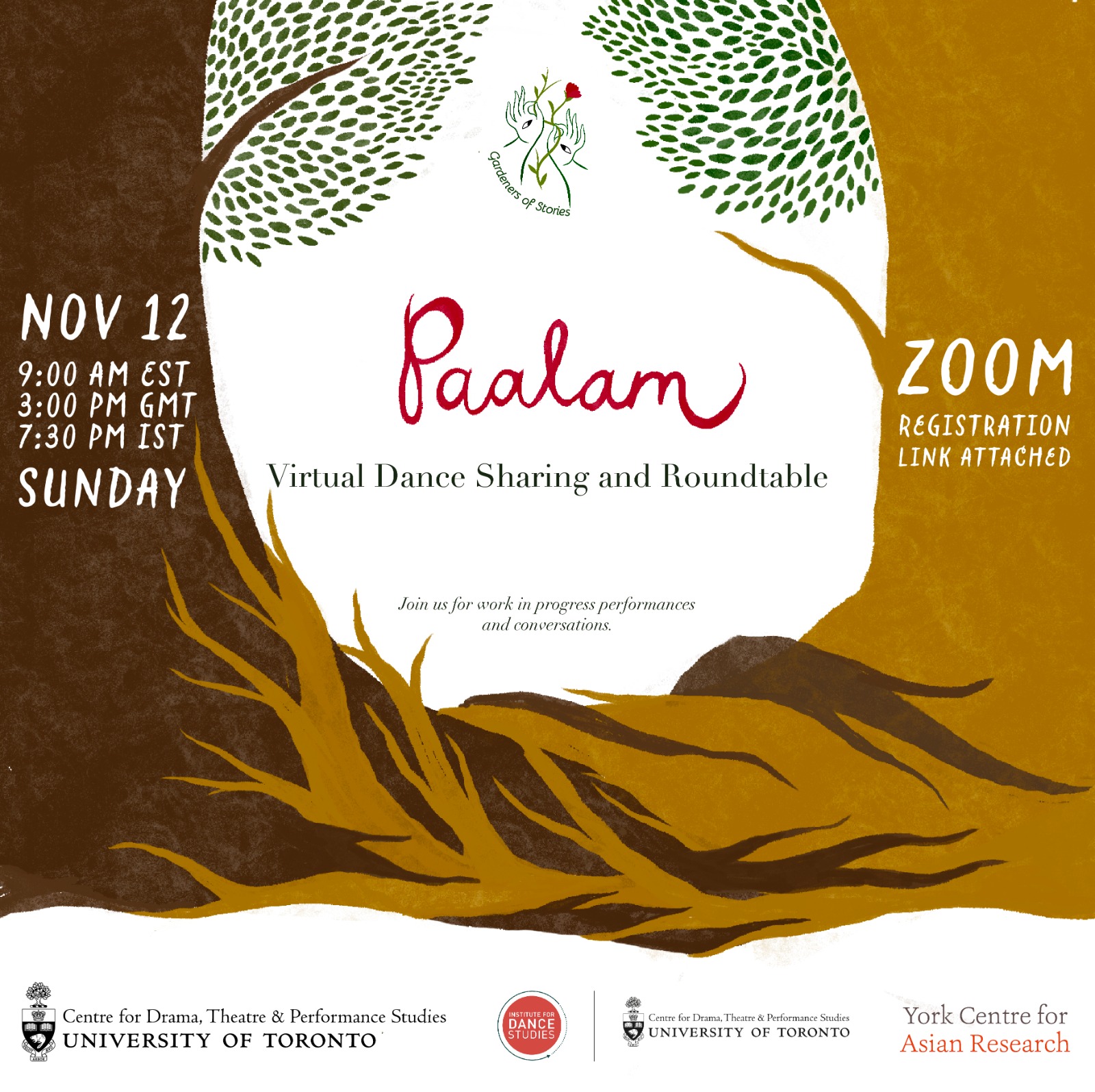 Paalam Virtual Dance Sharings & Roundtable 
Sunday Nov.12th 9am EST / 3pm GMT / 7:30pm IST
Register here
Featuring works by Sangram Mukhopadhyay (India), Dhanarajh Rasiah (Sri Lanka), and Ranjini Nair (UK/India)
Join us for work-in-progress performances that include waacking/whacking, bharathanatyam, and kuchipudi, and casual conversations with the artists.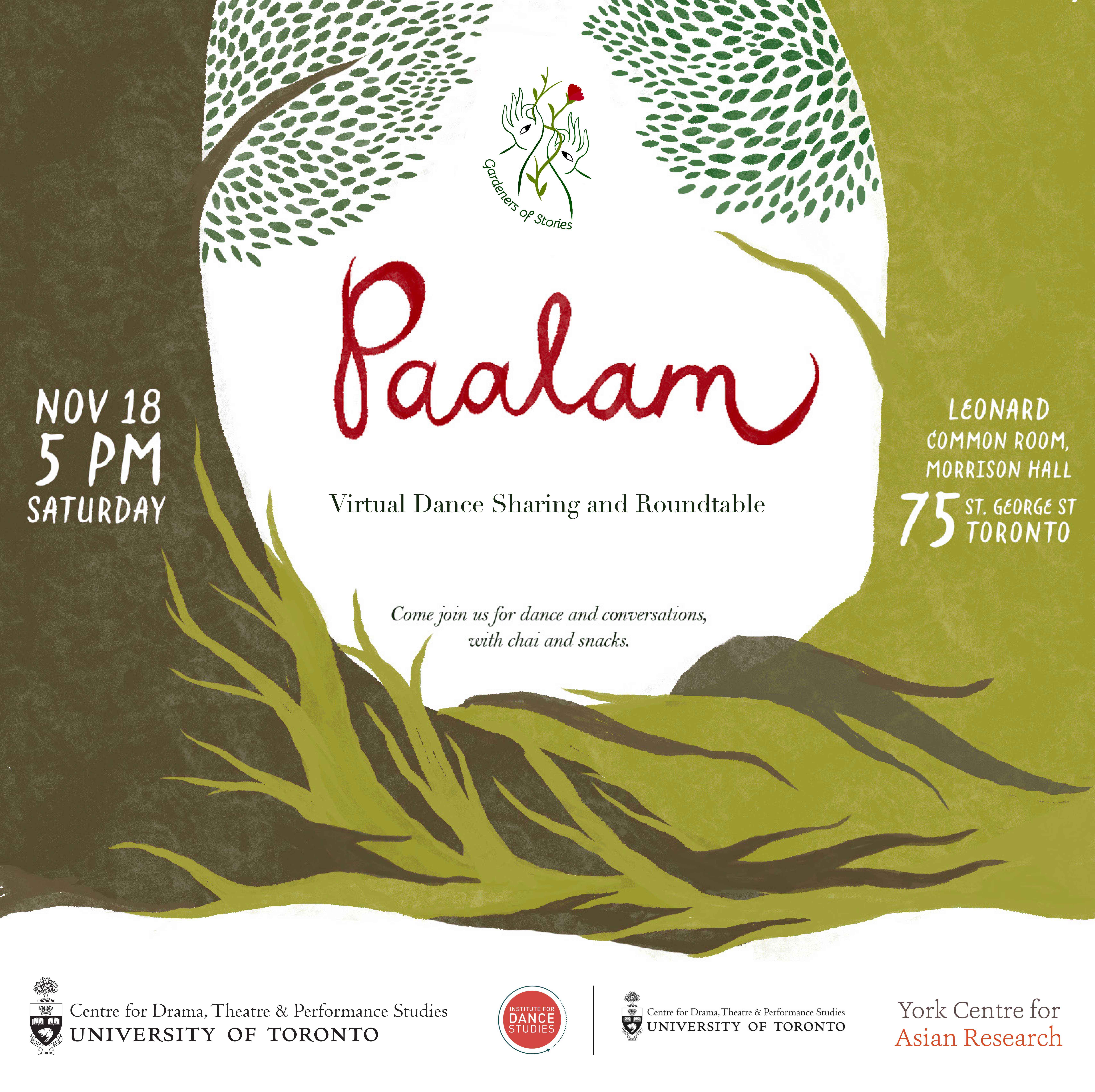 Paalam Dance Salon 
Saturday Nov.18th 5pm EST
Leonard Common Room, 75 St. George St., Toronto
Register here  
Featuring works by Ann Ariyadasa, Ramya Raghavan, and Niroshehaa Ragunathan with Marilyn Yogayrajah. 
Join us for work-in-progress dance performances and conversations with chai and snacks! 
Paalam has been made possible by the generous support of the Centre for Drama, Theatre & Performance Studies at the University of Toronto, the York Centre for Asian Research, and the Institute for Dance Studies at CDTPS.