Download the FOOT 2023: We Live Together Program pdf and FOOT2023 Book of Abstracts pdf. 
Visit our facilities page to learn more about our locationa and venues.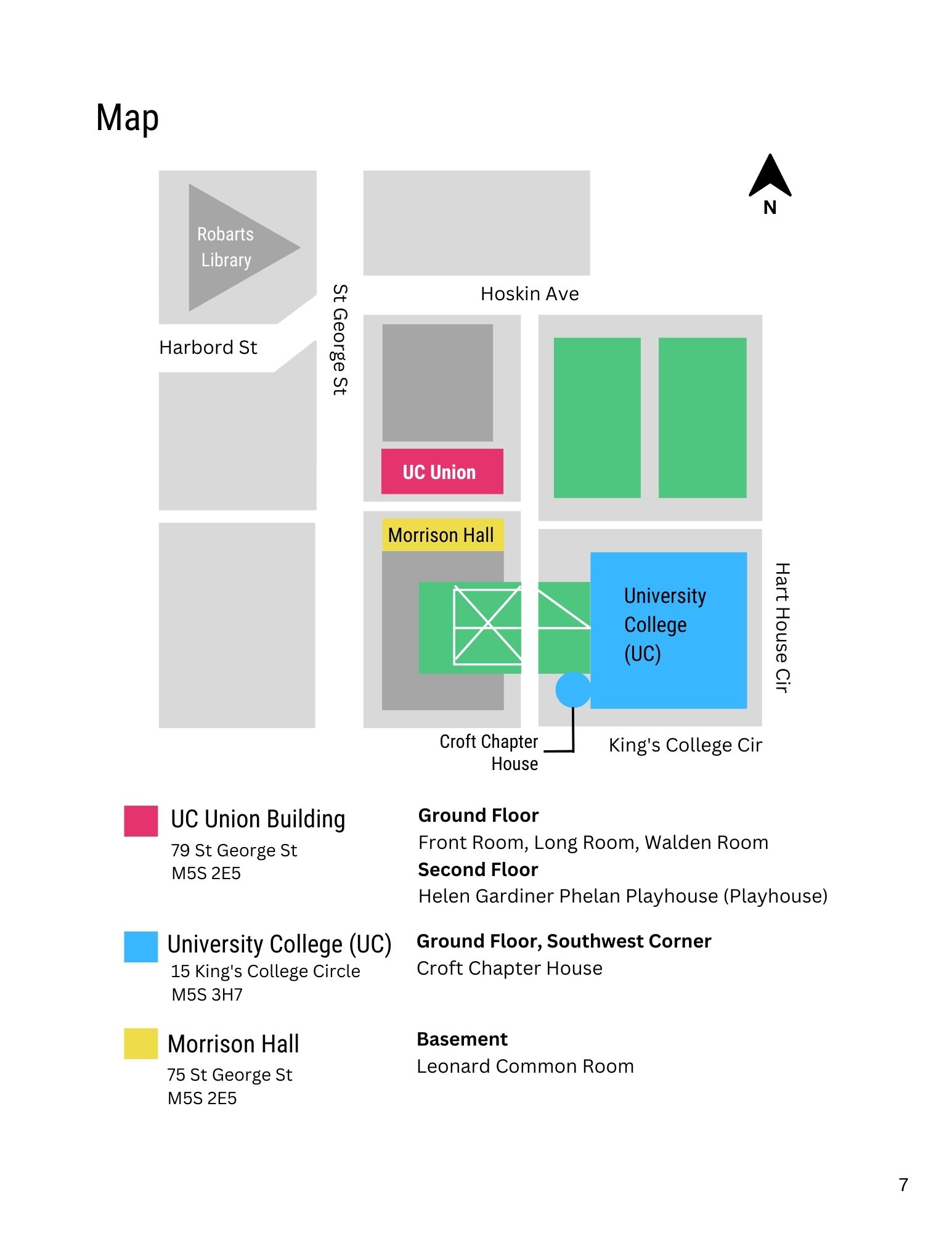 Parking information: https://transportation.utoronto.ca/parking-map-rates/ 
Accessibility
Unfortunately, the Helen Gardiner Phelan Playhouse (Second Floor, UC Union Building) is only accessible by stairs because the elevator is currently in repair. If you have accessibility needs, please contact the FOOT Organizers at foot2023.cdtps@gmail.com and we will arrange assistance. We apologize for any inconvenience this may cause.