Located at 4 Glen Morris St., the Luella Massey Studio Theatre is named in honour of our beloved staff member. It is a primary teaching facility which is also used for departmental as well as rental performances. The theatre, equipped with lighting and audio production systems, is the most intimate and flexible staging venue on the St. George campus. The performance area, entirely covered by a fixed lighting grid, is 58' by 28' overall and features a semi-circular white plaster cyclorama at the north end of the room. Banked public seating based on 3' by 8' modules can be arranged in several configurations to a maximum of 96 seats.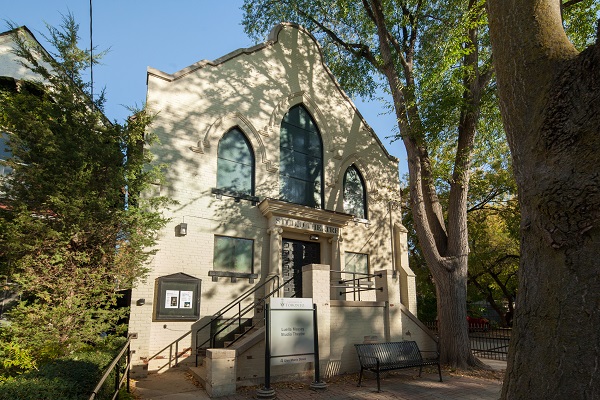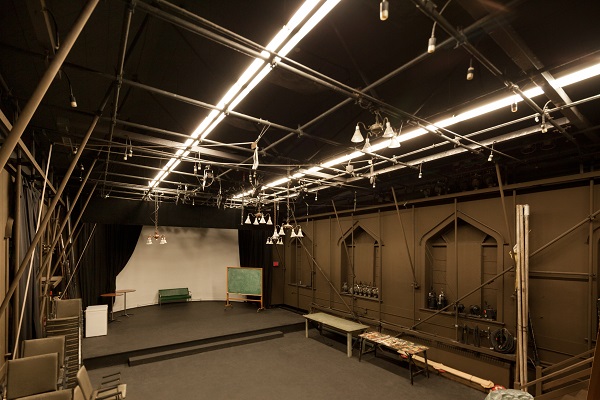 Capacity: Maximum of 90 depending on seat configuration. 
Accessible: No
Available for CDTPS student and faculty bookings.
The Luella Massey recently got a new floor. Here are the photos of the before and after!