Named in honour of University of Toronto alumna and CDTPS benefactor, the Helen Gardiner Phelan Playhouse is located on the second floor of the University College Union (UC Union) building (79 St. George Street). The theatre has professional lighting and sound installations. It is primarily used by the Centre for Drama, Theatre & Performance Studies. The elevator to access the theatre is currently under repair so the theatre is not wheelchair accessible at this time. The installation of the new elevator is slated for the summer of 2023.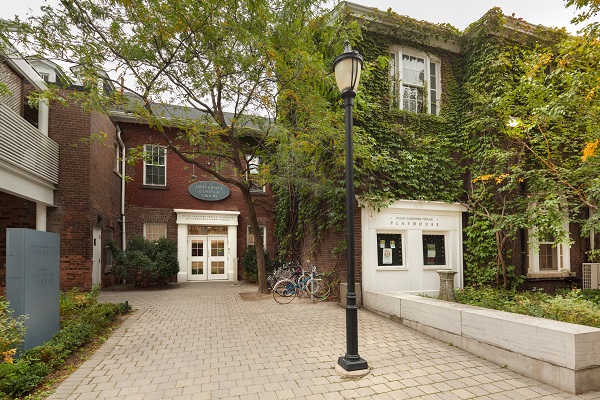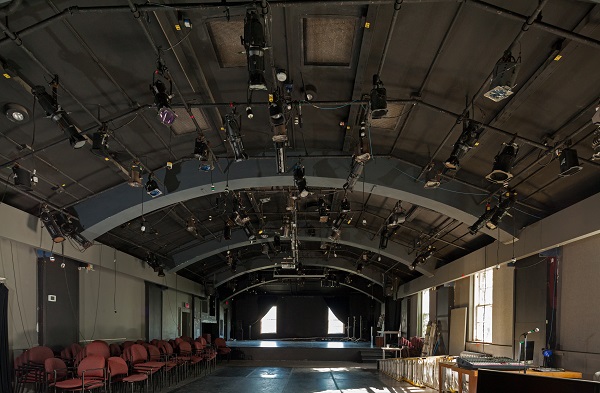 Stage: 30' wide, 27' deep, 12' high
Capacity: 90 people
Accessible: Temporarily not accessible due to elevator repairs — new installation will be done in the September of 2023.
Additional spaces available in the UC Union Building: 
Dressing rooms are typically booked in conjunction with the Helen Gardiner Phelan Playhouse
Lobby and kitchenette with service window
Available for CDTPS student and faculty rehearsal bookings.
Available for rent by external groups from mid-April until mid-August. No rentals are available during the school year.